Yup, I'm in it.
. A truly stellar cast!! I'm playing Rodney. Jim Jeske as Ted Knight. Several members of
and others. You should not miss it: ONLY EIGHT SHOWS!
15+ musical things I'm thankful for, to be expanded on (and more links added) later...
(i just added a few link updates; more to come, as previously threatened...)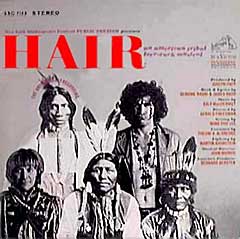 The Beatles
The Hair Soundtrack (Original Off-Broadway cast)
The Chad Mitchell Trio a few songs: Lizzie Borden, Rum By Gum, and Curfew Shall Not Ring Tonight

Hearing

Highway 61 Revisited

at the right time
The Nitty Gritty Dirt Band (that record I can't find anymore)
Rolling Stone Magazine's 1988 "Top 100 albums of the last 20 Years" (and various other mags)
Oingo Boingo
Tom Waits
Mahavishnu John McLaughlin (esp. My Goals Beyond)

The Fall
The Blank Generation
The Richmond, VA music scene (circa 1994)

Dub
Steve Albini
Ninja Tune

Califone
Radiohead
Wire
Bad Religion
The Saints
Future Primitive Sound Sesssions

Mille Plateaux record label (R.I.P)

Loscil
The Tied & Tickled Trio
Mark Lanegan

Venetian Snares

All Songs Considered podcast
Okay, that's more than 25, right? I'll get back to this, just wanted to belt these out, while I had my mind on it. You'll see each of these get a link. And eventually at least a mini-essay.
Happy Holidays. And shit.
Tuesday, November 10, 2009
It's the 20th anniversary of The Pixies' classic album

Doolittle
I saw them live last night at The Fox Theater in Oakland; they played Doolittle all the way through, plus a bunch of tracks off
Surfer Rosa
. Really great. Big sound. Cool videos (short films really) for all the songs on the album.
They played 3 shows at The Fox, and they are
still on tour through December
(then they head down under in 2010).
I also found out that they have some free tunes for download on their site. I thought you might be interested....
Sunday, October 18, 2009
The inflationary theme continues to be a hot issue. Saturday in England, a Liverpool fan cost his own team a goal by introducing his loosely held breath into the sphere of play...
via
Soccer Insider
Also
here's a list of other odd goals in history
.
Tuesday, October 13, 2009
I mention this video in a recent post that I did on
LaughingSquid
as the same director also directed a few cool commercials with the
Mythbusters
guys in them.
But it felt off-topic and like too many videos to put in one post, so I excluded this amazingly catchy parody of the TJ-reality. So I decided to share it here instead.
Two posts in one day, this could portend grave happenings.
Labels: ads video comedy local sf grocery food
This must be one of my favorite Daily Show segments ever. They could stop a couple times along the way, but thankfully they see the satire all the way through. And there is a lot of damning evidence: CNN is a weak weak choice for news.
Those who celebrate goat *ucking will be particularly excited.
Labels: dailyshow comedy news media cnn jonstewart video